How to Start Wedding Planning
Congratulations! You just got engaged and are ready to begin this exciting journey together as a couple! Before diving headfirst into the wedding planning process, take a moment to bask in your newly engaged bliss. You deserve to celebrate this decision together now, and then again with your loved ones come wedding day! It is a big step and should be recognized as such, so revel in that excitement before getting wrapped up in the world of wedding planning!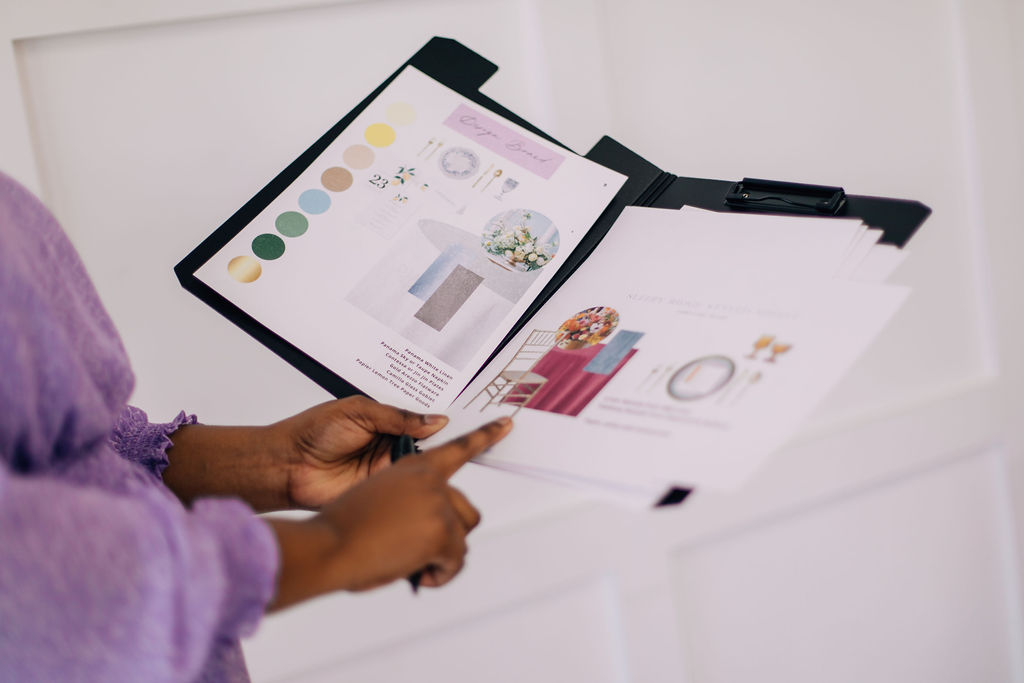 Jumping right into wedding planning is overwhelming, so we want to help you out with this checklist of the most important decisions to get started on your wedding. Getting yourself organized early with these things top of mind will help make the rest of the process run smoother. Many of the smaller decisions don't need to be made until you approach the big day, so no need to stress about everything all at once. Read on for our list of steps to start wedding planning to ensure you are on the right track to making your dream wedding a reality!
Identify Your Financial Comfort Zone
First and foremost you need to find your financial comfort zone! We know you'd rather head straight to the fun stuff like dress shopping and cake tasting, but identifying (and sticking to!) a budget is probably the most important step in planning your wedding. You and your partner need to be on the same page from the beginning when it comes to how much you are willing to spend. From here, you can establish your top priorities and decide where you'd like to splurge and where you'd like to save!
Choose a Date Range
Maybe you don't have an exact wedding date in mind yet– that's perfectly normal! Figuring out a general range of wedding dates is one of the first key steps in your plan of action. Even narrowing it down to "summer 2024" or "next June" will give your plans some structure and will determine how your wedding planning timeline will look.
Consider Hiring A Wedding Planner
A wedding planner can be the single most important vendor you hire for your wedding day! They will become the orchestrators for the day by helping make sure things go smoothly. You'll want to reach out to a wedding planner early on as we can give insights into which venues you should consider based on your preferences and budget! Those first few steps you'll have already completed will help your planner hit the ground running once you start working together!
Pick a Location and Start the Venue Search
Decide where you'd like to get married! If you have personal ties to several states or regions, think about which ones feel the most significant and start looking for venues that feel like a good fit. During this phase, we recommend seeing venues in person so you can start to imagine your big day! Already hired your wedding planner? See if they can join you on these visits to help you make the best decision!
---
Wedding planning can be a huge undertaking, but taking these steps right at the beginning will help set you up for success! Ready to find a planner who can create a peaceful planning process? Get in touch with us here!