The Difference Between a Wedding Planner and a Venue Coordinator
Author — Alyanna Tekulve: You just booked your dream venue; congratulations! You've signed the contract, and you know a venue coordinator will assist you and be on-site on the wedding day. With an included vendor coordinator, do you really need to hire a wedding planner? The short answer is…yes! While a venue coordinator is an essential point of contact, a wedding planner will handle all of the fine details of your wedding day, not just the venue itself.
Couples often get confused about the responsibilities of a wedding planner vs. a venue coordinator, so read on as we share more details about both roles!
Duties of Your Venue Coordinator
The venue coordinator is an employee of the venue, and therefore provides everything you need to know prior to booking with them. Think of them as the liaison between you, your planner, and your venue. They have the opportunity to understand your vision for the wedding day and work alongside the wedding planner to make your vision a reality.
While every venue is different, you can generally expect your venue coordinator to:
Host venue walkthroughs
Understand and highlight the benefits of your venue
Provide sample layouts showing what's popular
Share a list of in-house inventory that is available for you to use
Inform you of required or preferred vendors
Ensure the venue is clean and safe for you, your guests, and your vendors
Most importantly, your coordinator is responsible for what happens at the venue on the wedding day. Their role is to make sure the venue is set properly before any other vendors arrive and to answer any questions the planner and vendors have about the venue as they begin setting up themselves. They run and manage any AV equipment provided by the venue, adjust lighting, and troubleshoot any problems that may occur that are venue specific. 
Duties of Your Wedding Planner
In short, your wedding planner's job is to take care of everything else! A wedding planner's main role is to advocate for the couple. As your planner, our duties are pretty all-encompassing with regards to every aspect of your wedding, and that includes the venue too! It is important to note that not every venue has an on-site coordinator, so your planner may need to take on all of the above duties as well!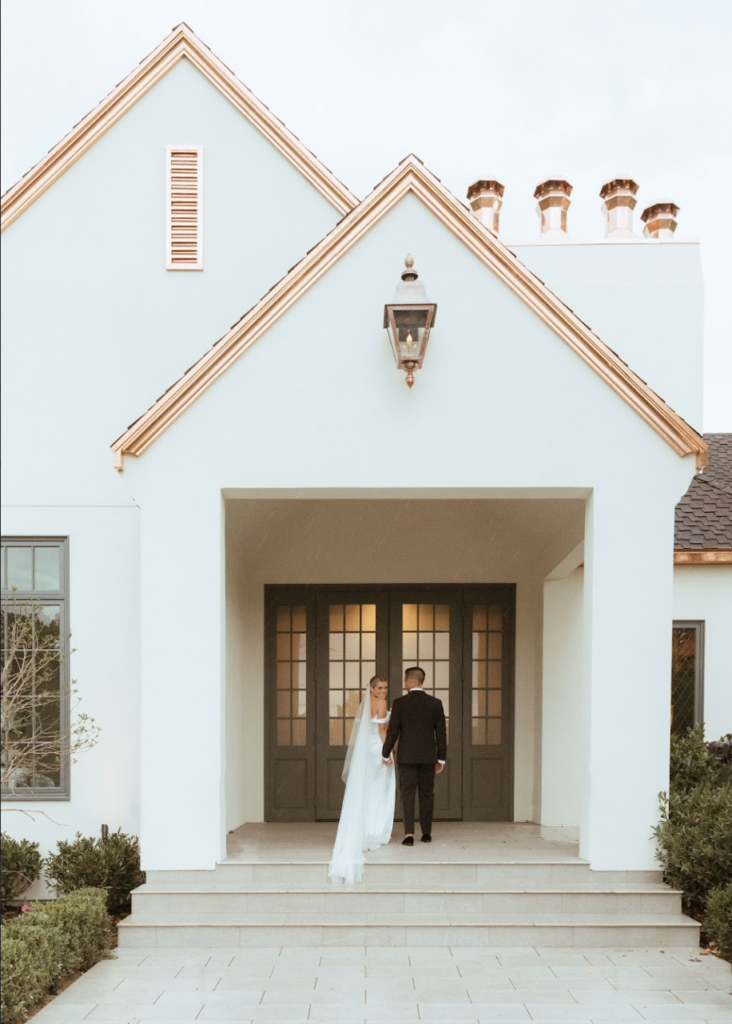 When you hire a planner, you are essentially hiring a designer, budget manager, coordinator, legal counselor, and several other roles we juggle as a team here at Kaushay & Co. We begin by getting to know our couples and listening to what is most important to them in creating their dream wedding. With our expertise, we bring that dream to life! We love providing design work and working closely with you to ensure your special day is exactly how you want it to look and feel.
When a wedding budget is determined, we get to work by recommending vendors that we believe are the best fit and make decisions with you to work within your budget. We handle most of the vendor communication and review all contracts because we always look out for our client's best interests.
On the wedding day, we are the first to arrive and the last ones to leave! Prior to the big day, we create a master timeline of events to ensure everything runs smoothly. While the coordinator can assist with venue-specific problems, a wedding planner assists the couple, vendors, and guests to execute the entire event successfully. Our team is there to fix any problem that may arise so you don't have to. You deserve to bask in your wedding day joy as a couple, so let us take care of the rest!
If you want to learn more about our role as planners and if you think we would make a good fit, get in touch with us here!