3 Things I Learned from Planning My Own Wedding
Author: Alyanna Tekulve — Last week I celebrated my 8th wedding anniversary! I can hardly believe it's been that long since we said "I do." I love reminiscing over my wedding weekend every year and I only have the fondest memories from that happy time.
While I loved my wedding, there were definitely some aspects of it that I wish I had done a little differently. Now that I work in the industry, I have learned quite a bit more about what works and what doesn't work on wedding day. As I look back on my own wedding, I can think of three main takeaways I learned from planning it myself. If I could go back in time, I would certainly change a few things so I hope this post helps you to avoid any pitfalls when it comes to your big day!
Hire a Wedding Coordinator
This is my number one regret and the first piece of advice I give out to any of my future bride friends! My mother and I planned my wedding together, which was fun and a little challenging considering we were doing so across the country from each other. While we were able to handle most of the logistics ourselves due to our own event planning experience, I wish I hired a team of people to handle the various wedding weekend activities.
I can think of a few instances during the cocktail hour, dinner, and reception that would have gone a lot smoother if it was somebody else's responsibility to oversee the flow of events. As a bride, you shouldn't have to worry about any logistical issues that may arise on the day, and I definitely felt some of that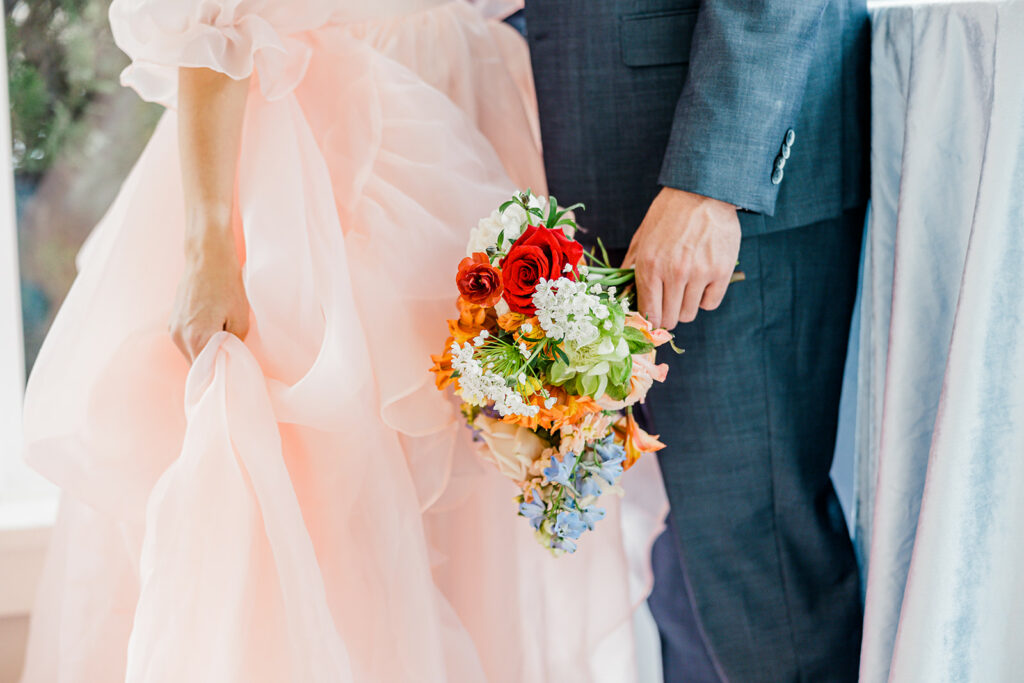 stress by trying to handle it myself. There were a few tasks I designated to my mother and bridesmaids that should have been taken care of by a coordinator! Your wedding party should also be relaxing and celebrating with you, not running around trying to put out little fires. Had I hired a planner or coordinator, I would have been able to let go of the tiny details that I fussed over and just focused on basking in all of the wedding day happiness!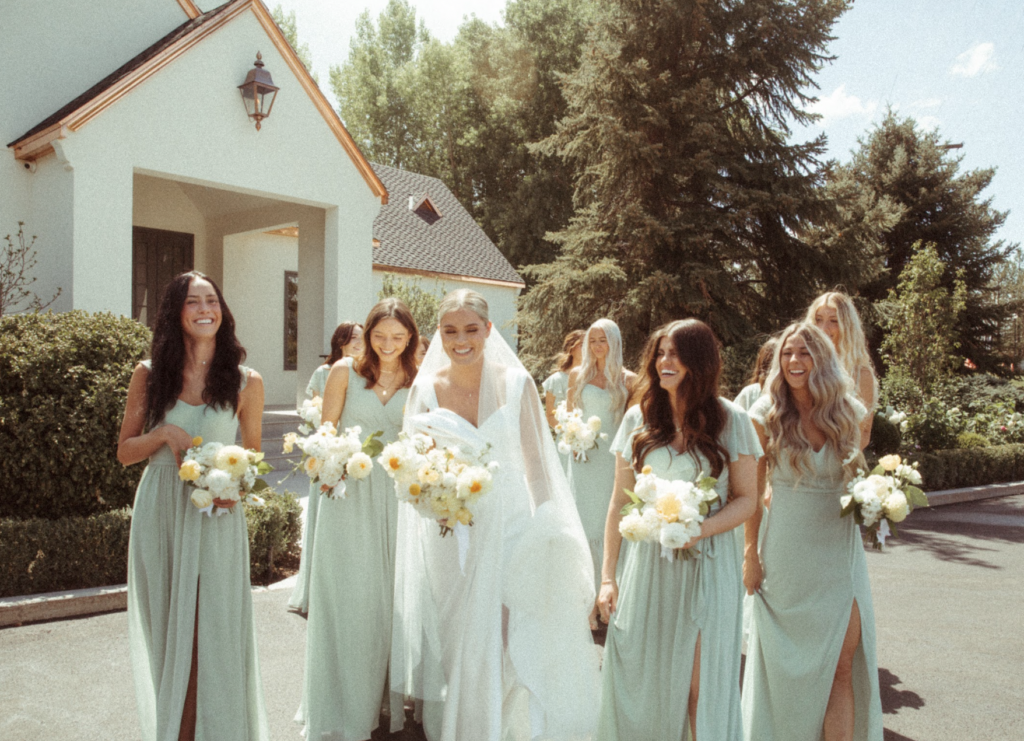 Don't Skip a Ring Ceremony!
This may sound like an obvious one, but not all wedding ceremonies look the same! We opted for a small, religious ceremony with a selection of our closest family and friends prior to the day of our wedding reception. If I were to plan my wedding again, I would have done a larger civil ceremony first and saved our religious rites for a later time. I had a big wedding reception with at least 80 additional guests that weren't present for my ceremony, so it would have been so nice to have them witness some kind of celebration of our marriage before we danced the night away!
Religious wedding ceremonies look differently for everyone, and some of the customs may be less traditional or unorthodox for guests. It all comes down to what you as a couple prefer to do, so if keeping the ceremony intimate sounds best for you, by all means do it! I loved having close friends and family present at the temple, but I wanted to share that happiness with all of my guests too!
Mingle More at the Reception
Weddings are such a joyous occasion and one of the rare times you and your significant other have all of your favorite people present on the same day! However, a lot of couples feel like they never get enough time to actually enjoy the company of their friends and family because they are too busy with everything else going on. If I could do it again, I would prioritize mingling more with my guests!
The cocktail hour is often a good time for the couple and wedding party to take pictures together, but if you block out a separate time for this, you can spend the cocktail hour with your guests! I found myself getting stuck in a formal receiving line at my cocktail hour and while that guarantees each guest gets face time with the couple, it also causes bottlenecks and gives you a short amount of time to actually socialize with one another.
Another opportunity to chat with guests is during the dinner portion of the reception. I opted for a sweetheart table and while that gave us some time to leave our table to greet guests, it didn't give me much time to eat my dinner! Had I spent more time during the cocktail hour with guests, I would have had sufficient time at dinner to both eat and say hi to the guests I maybe didn't get to at cocktail hour. An alternative to the sweetheart table is to choose a head table. This gives you the chance to relax and spend time with your closest friends and family. I personally think this would have been the better option for my wedding, but there are pros and cons for each! You can read more about those in our previous blog post here!
Bonus Tip: Hire a Videographer
While these first three are things I wish I'd done, there is one thing that I did that I also recommend to all of my couples: hire a videographer! A wedding video was one of my top priorities, but I had to trim my budget in other places in order to do it. With that said, it is the one thing I am so glad I decided to budget for and I have no regrets at all! If you find yourself contemplating whether a not a videographer is necessary, trust me when I say it is 100% worth it! I do love my wedding pictures, but aside from picking out my favorites for my wedding book, I don't find myself looking at them again too often. My favorite way to reminisce is to rewatch my wedding video. It may be embarrassing to admit how much I rewatch it, but it is my favorite way to relive the best moments and memories from my wedding day!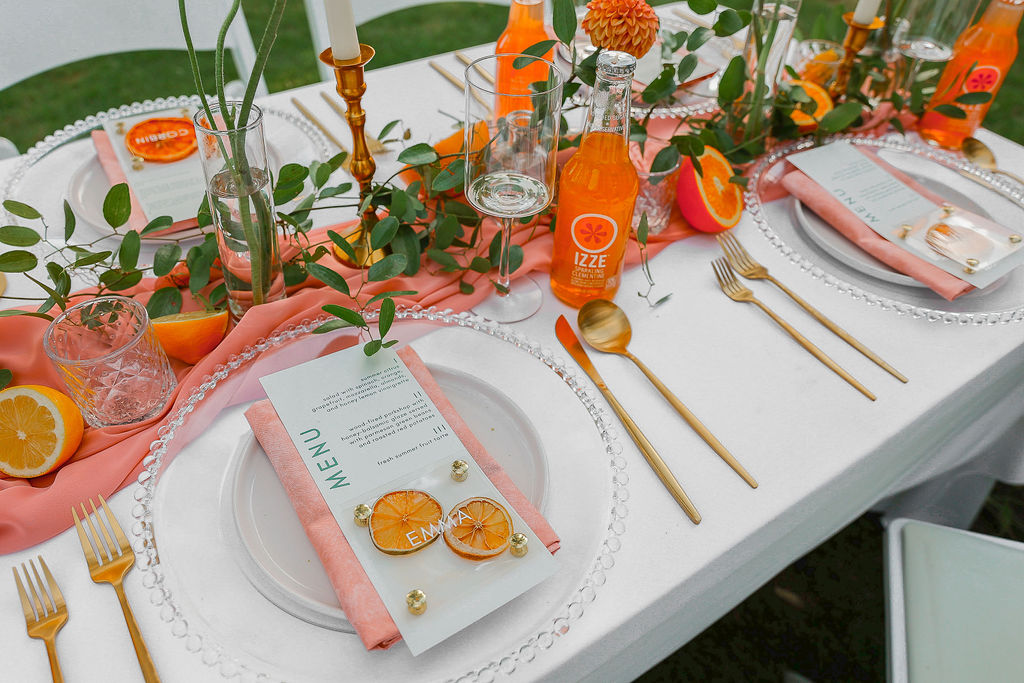 I was working with a tight budget so I did not hire a professional videographer, but luckily I married someone who also happens to be a skilled video editor and colorist, so it still looked great despite hiring an amateur videographer to capture videos throughout the day 🙂 I promise you will not regret the decision to have a wedding video, so consider this your sign to reallocate some of your budget to ensure you have one!
---
As I look back on my wedding with my anniversary coming up, it brings up so many happy memories. My hope is that all prospective couples get to experience similar happy moments on their big day and learn from some of my mistakes! Need any help with your big wedding day decisions? Get in touch with us here!