Where to Sit? Sweetheart Table vs. Head Table
AUTHOR — ALYANNA TEKULVE: When it comes to creating a reception seating chart for your wedding day, there are several decisions to be made. Taking the time to pour over your guest list to determine the best seating arrangements for extended family, friends, plus ones, and kids can be quite a challenge. An equally important decision for the couple is to figure out where they are going to sit! Newlywed couples typically have two options to choose from: a sweetheart table or a head table. A sweetheart table is a small table reserved just for the couple to sit by themselves during the reception. A head table is a much larger table reserved for the couple and some of their loved ones. Here are a few benefits of each to help you determine which one is best for you and your beloved!
Benefits of a Sweetheart Table
You can spend some quality alone time with each other
Wedding days can fly by and your loved ones are eager to celebrate with you the entire day. After giving so much time and attention to your guests, some one-on-one time with your new spouse will feel like a saving grace. A sweetheart table is the perfect opportunity for you two to relax together without any interruptions.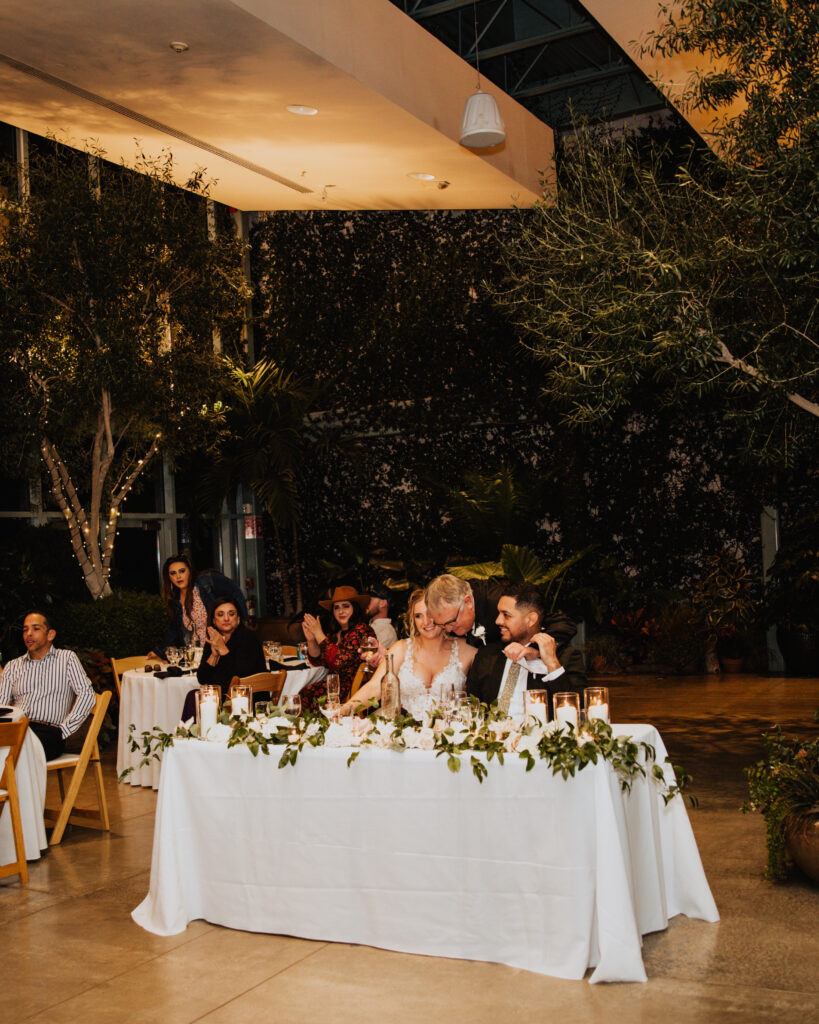 Your wedding party has the chance to mingle
Without a head table and an assigned spot lined up next to each other, your wedding party is free to sit elsewhere and mingle with other tables more easily. Head tables are typically reserved for wedding parties or family only, so foregoing one will allow them to sit with their own dates and enjoy the reception with their beloved, too!
You can easily converse with your reception guests
While being surrounded by family and friends at a head table is nice, it is easy to get complacent in their company and neglect your other reception guests. Sitting at a smaller sweetheart table will make it easier for you to stand up and greet your guests at other tables. Your guests are sure to appreciate the chance to chat with the happy couple.
Benefits of a Head Table
You are in the company of your loved ones
Weddings are one of the few occasions where you really do get to have all of the most important people in your life together in one place, so you want to make it count! Being surrounded by your loved ones will provide you both a lot of comfort on what may have been a hectic day. Their presence can help you wind down before an evening of fun, dancing, and celebration.
Guests won't feel so separated by you
A sweetheart table can be isolating and guests don't want to feel alienated by the couple in any way. Being seated at a head table and engaged in conversation throughout the night will make you more approachable to all of the other guests in the room.
You can honor those closest to you
When a dear friend or family member chooses to accept a role in your wedding party, they are also choosing to support and honor you in commitment to another person. Hosting a head table is a lovely way to return the favor by making them feel loved and appreciated.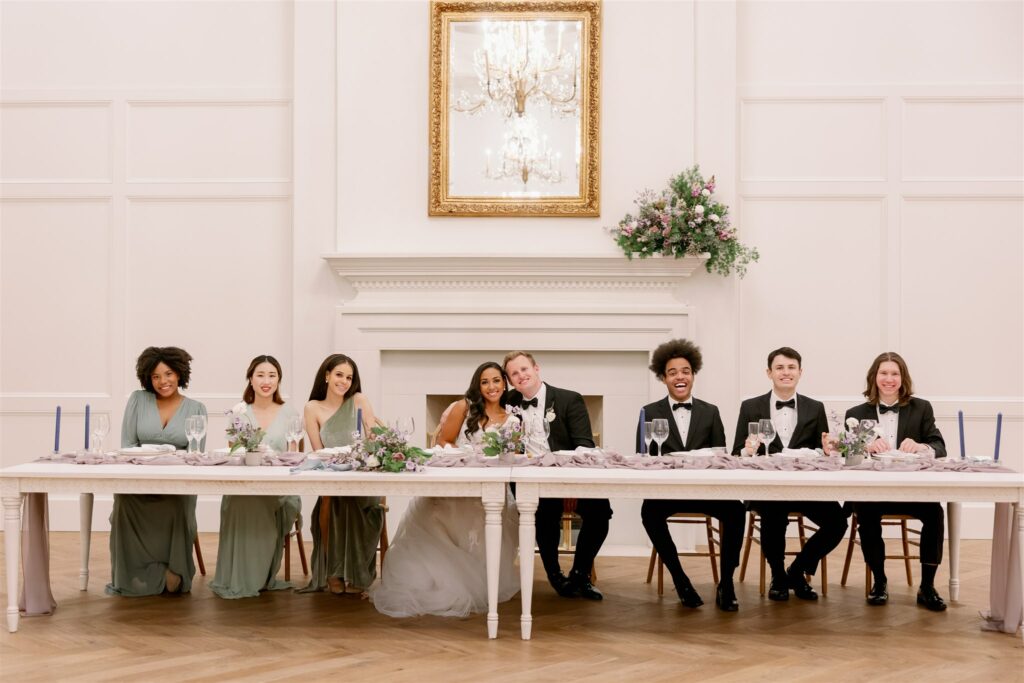 ---
Ultimately, there is no right or wrong decision when it comes to choosing between a Sweetheart Table or a Head Table! There are benefits to both and it is just a matter of deciding which one feels best for both you and your partner. Once you make a decision you are both happy with, you'll get to enjoy your wedding reception! Need help building the perfect layout for your wedding day? Get in touch to see how we can help create a layout that works best!