What Makes Kaushay & Co. Different
Our team at Kaushay & Co. would love to work with you as a couple in making your wedding day dreams a reality! We pride ourselves in offering something unique in our approach to event planning. Think we'd make a good fit? Read on to learn what we care about most at Kaushay & Co. that makes our team special!
Bright & bold design
We love it when couples want to incorporate their own style into their wedding ideas. One of the best parts of our job is collaborating with couples in blending their personal style with our design specialties. At Kaushay & Co. our design concepts feature plenty of bright and bold details. Some couples come in with the notion that in order to have an elegant wedding, muted tones, and soft wedding palettes are the only way to go, or that colorful = tacky…but that couldn't be further from the truth! Broadening your palette to include bold accent colors will only elevate the look and feel of your wedding. We're not afraid of color here, so trust us in taking your wedding mood boards to the next level!
Intentional timeline production
As a potential Kaushay & Co. couple, you will receive several documents to help keep you organized throughout the wedding planning process. One of the most important tools we offer to all couples is a production timeline. As the big day approaches and details fall into place, we take the time to construct a thorough timeline of the events. Our primary goal is to make sure your wedding day runs smoothly. Together, we discuss what is most important to you as a couple and take into account the needs of your vendors as we build the timeline. And we always include time for you and your partner to step away from the hustle and bustle of the day and relax!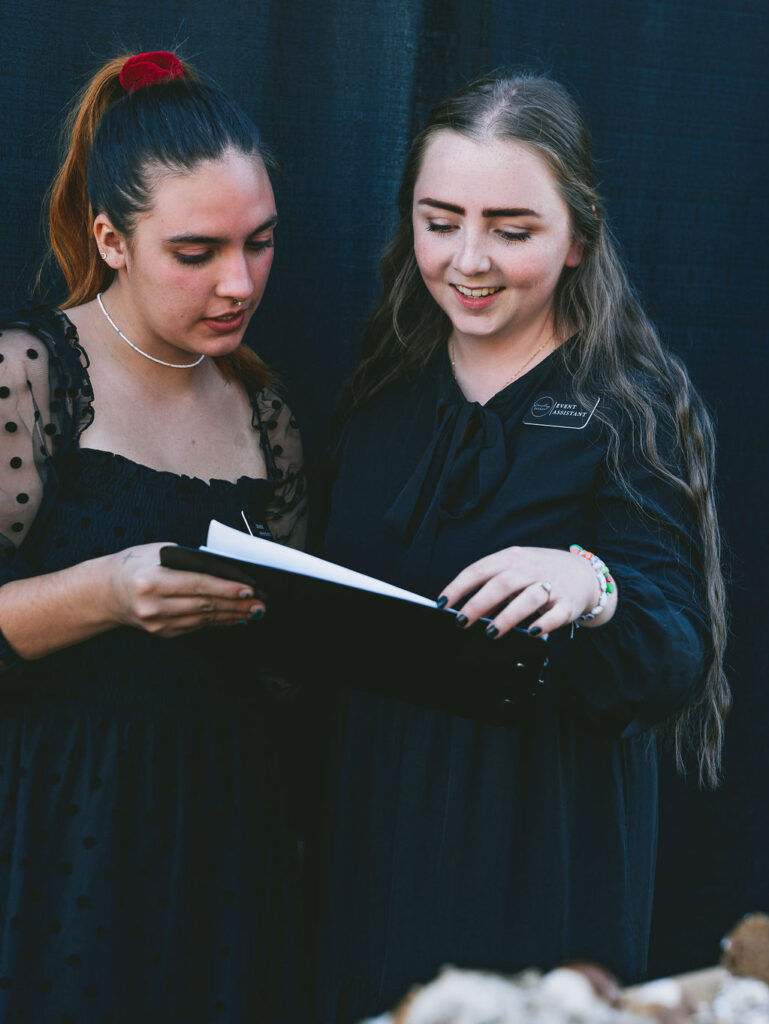 Taking care of your vendors
A wedding is essentially a big group project with all types of wedding vendors coming together to create something magical. We believe it is important as planners to establish a trusting relationship with vendors to ensure we all have the couples' best interests. When appropriate, we step in to take over vendor communication and help sort out everything from design consultations to contracts and invoices. We appreciate every vendor we work with and want to take care of them just as much as our couples! When your vendors are at their happiest, they do their best work for you!
Collaborative approach 
While you may be hiring us to execute your wedding, it is still just that- YOUR wedding! Above all, we commit to collaborating with our couples every step of the way. We want you to come to us with your ideas and then, through our process, we help bring those ideas to life. As planners, we give you helpful and honest advice, but we won't step on your toes or give you more than what you want! Your wedding should be all about you, not us! And nothing makes us happier than working together to create something beautiful and uniquely you on your wedding day. 
As you think about your upcoming wedding, what is most important to you? Do you have a vision of how you want your day to look and feel? Do you want a planner who understands that vision and knows how to execute it? If so, consider working with the Kaushay & Co. team! We are so eager to meet couples and work together to plan your big day, so get in touch with us here!