Making Time for Mindfulness
On average, most wedding celebrations last around 6 hours. Once you factor in the time it takes for getting ready, photos, and travel, your day can be anywhere from 10 to 12 hours where you're "on" with your wedding guests. It is also a day you have been planning for months (and maybe even years), so it is full of so much anticipation and emotion, too. With all of that time and focus on you throughout the festivities, it is important to stay present so you don't feel as though the day went by in a blur. As a couple, you want to create lasting memories and soak up those moments together on the big day. Practicing mindfulness is the perfect way to do this! We always encourage you to prioritize it throughout your wedding day. Here are our top 5 tips:
1. Enjoy a slow morning
Taking a little time for yourself on the morning of your wedding is key! Have an early night beforehand so you can wake up feeling refreshed. Give yourself time for some self care practices such as meditation, journaling, light exercise, or a relaxing bath to help calm any nerves! You can even take this time to thoughtfully set intentions for yourself to approach your wedding day the way you want to.
2. Schedule one-on-one time with your partner
Even though tradition dictates you shouldn't see your partner on your wedding day, we at Kaushay & Co. know how much peace can come from spending even a short time together. Have your wedding planner schedule a private breakfast for you before things get going on your wedding day. Bonus: you won't be starving as the day goes on!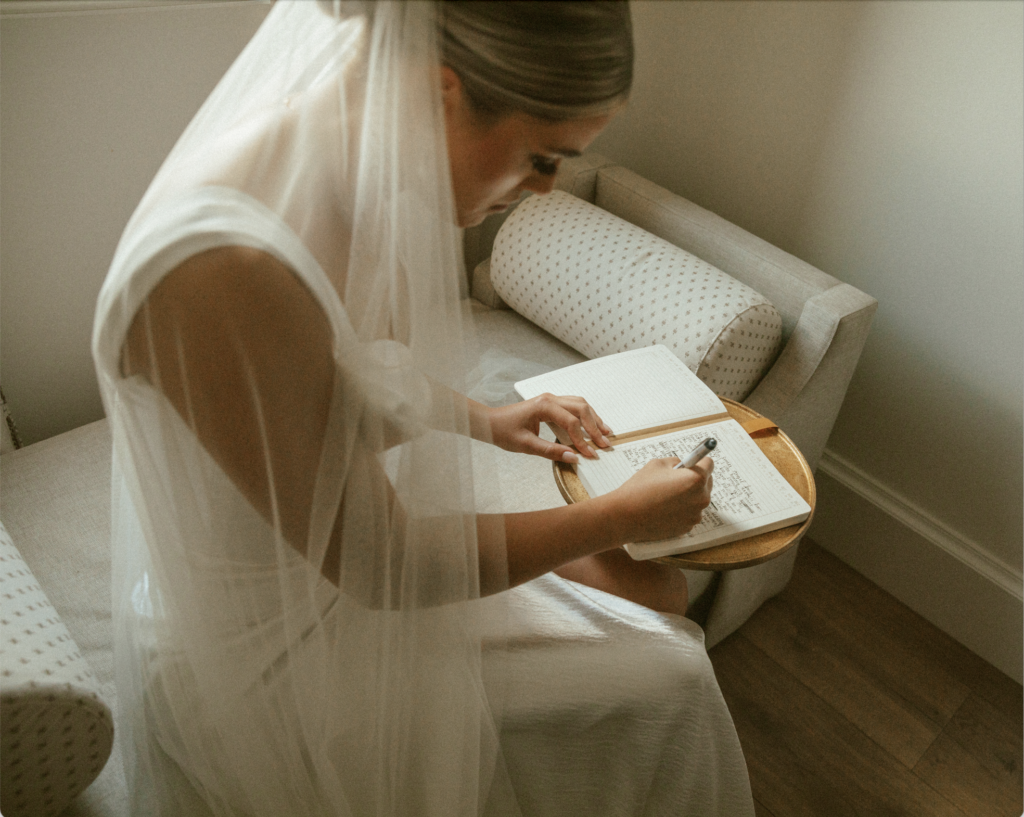 3. Once your wedding starts, step away from your phone
Being present during your wedding day is something you'll never regret! When possible, leave your phone at your seat. Your photographer will be capturing the best photos for you, and we encourage all of our couples to set their phones to "do not disturb" to only allow notifications from necessary people (think, your parents and your planner!)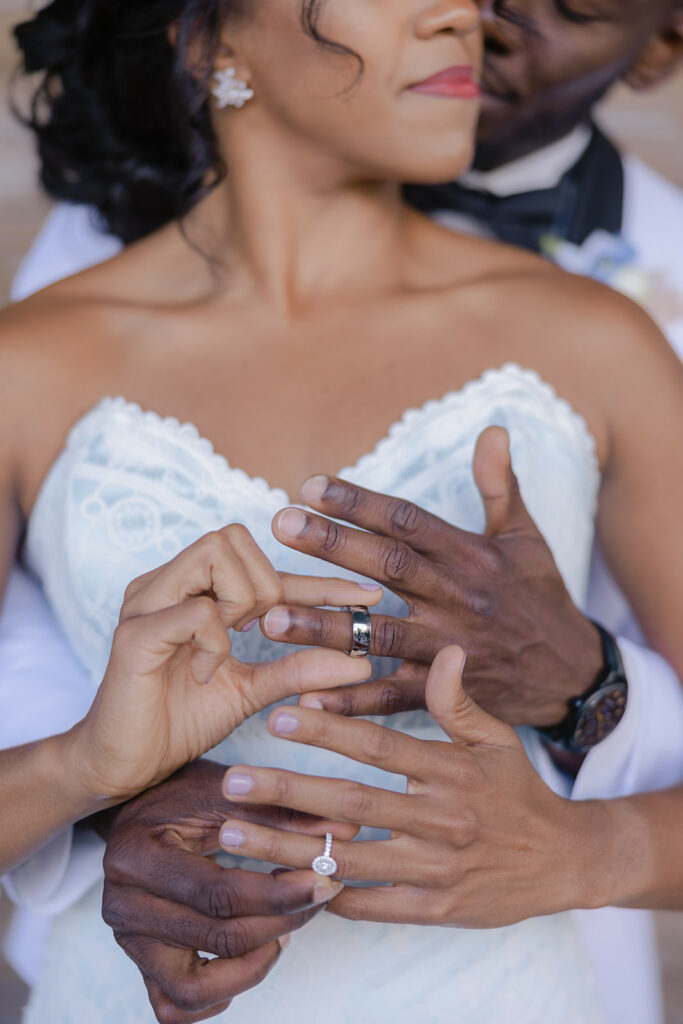 4. Have a first look with your partner instead of waiting until your ceremony
First looks may be one of the most controversial aspects of a wedding, but trust us, they are so worth it! You will want your photographer to capture the genuine emotion and intimacy between the two of you. It is also the perfect opportunity to focus on each other and enjoy a quiet moment together before the rest of the festivities begin with all of your guests.
5. Assign someone to field all wedding-day questions 
With few exceptions, most of the questions that guests may have can be answered by someone else. Find a spot on your wedding website with a Wedding Day FAQ and include contact information for someone you designate to answer questions. This helps you stay focused on the things that matter most the day of your wedding!
Bonus Tip: Hire a wedding planner!
A wedding planner can help make sure each of these 5 things happen on your wedding day. And they'll help handle the details leading up to the wedding so that you have a mindful planning process from the very beginning!
Looking for a wedding planner that will help you create a mindful wedding day? We might be the perfect fit! You can get in touch with us here to learn more about our wedding planning services!