Repurposing At Your Wedding
Author — Alyanna Tekulve: t's no secret that weddings are an investment, and deciding where to splurge vs. save on wedding décor can be a tough call. You want to maintain your vision without making too many sacrifices, and one cost-effective way you can do this is by repurposing items or creating items with two primary purposes! A lot of your wedding décor can be used in more than one place on your wedding day, allowing you to splurge on the things most important to your overall wedding aesthetic. Not only will this cut down on costs for multiple items, but it is also a sustainable and eco-friendly way to style your wedding! Read on for our suggestions on how and where to repurpose your wedding décor in a smart and tasteful way!
Floral
One of the most beautiful parts of your wedding design is florals! Luckily, there are so many ways to repurpose floral arrangements throughout the day. If you opt for a floral arch during your ceremony, you can transport it to the reception area to have the same beautiful statement piece on display. Consider placing it behind your sweetheart table, in a spot where guests can take pictures in front of it, or using it to accent other aspects of your design! 
Ceremony aisle floral arrangements are one of the most versatile pieces of décor! Large arrangements can double as centerpieces, or you can set them on the floor by the DJ, welcome table, or food display tables to give the space an extra spruce.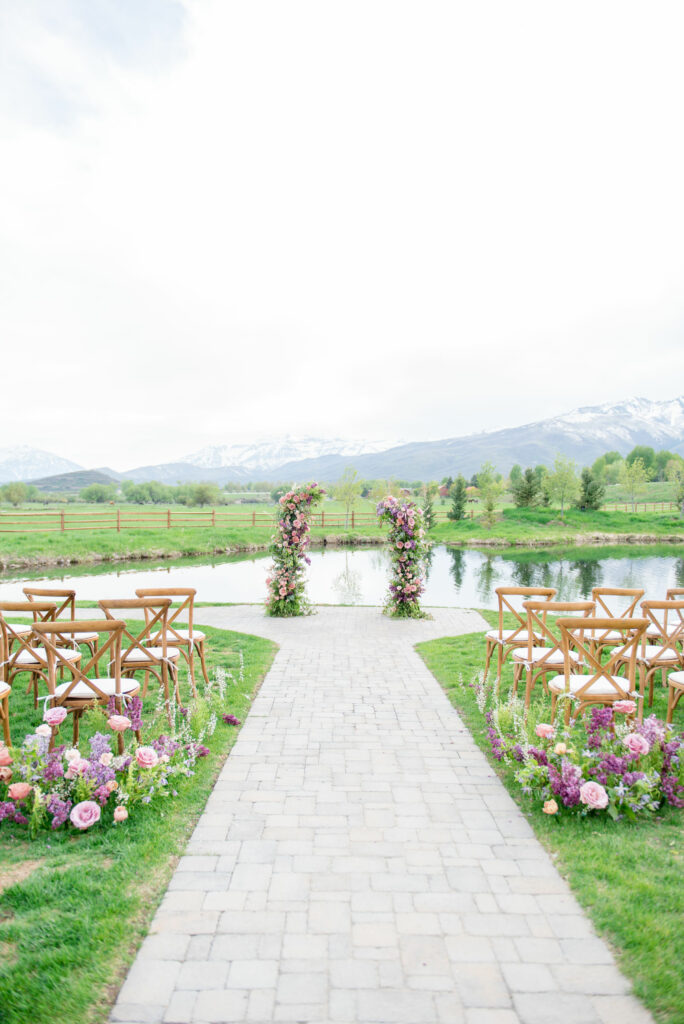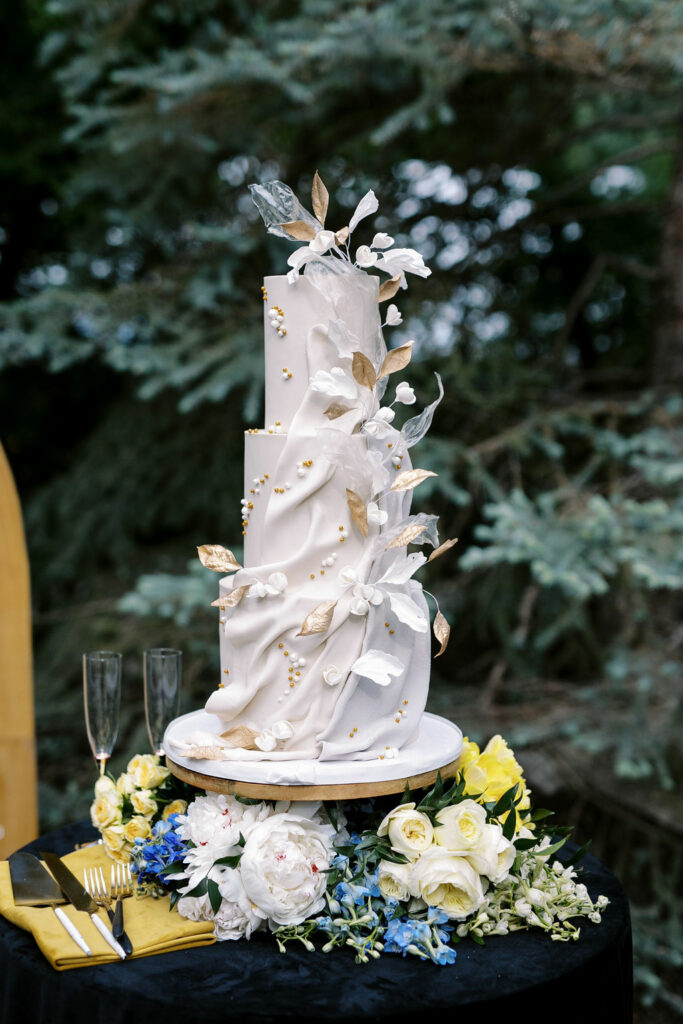 If you have multiple locations for the ceremony, cocktail hour, and reception, you can easily transport bouquets and bud vases from one table to the next. One of our favorite ways to reuse bouquets is to place them around the base of your wedding cake to create a floral garden!
After your wedding ends, one of the loveliest ways to create a keepsake from your wedding day is to preserve your flowers. Floral preservation specialists have many unique ways to repurpose wedding florals. We most often see couples opt for floral resin preservation to make decorative blocks, bookends, coasters, jewelry dishes, and other household items.
Signage & Stationery
An ornate welcome sign is too beautiful to sit in just one spot the whole day! From the welcome area to the ceremony, you can move it to the gift table at the reception. Some couples even choose to go home with it as a lovely keepsake from the day.
It is always the smart and sustainable decision to repurpose any paper goods you can! If you have menu cards made up, you can also include the guest's names so they double as place cards. You put so much thought into your invitation suite, so be sure to have a few extra ones made up to frame along with your wedding portraits!
Guest Book
A photo guest book with notes from your guests would make for the perfect coffee table book! Alternatively, you can get creative with a piece of artwork to have your guests sign and then hang it up in your home.
Need more ideas on how to repurpose wedding décor and stick to your budget? Contact us here!