CONTRIBUTING AUTHOR: ALYANNA TEKULVE — Here at Kaushay & Co., we have grown into a company of eight amazing team members in the past year. From our Event Planners to our Assistant Planners, to our Interns, every person is an integral part of Kaushay & Co. and the reason for its rapid growth and overall success in the wedding industry thus far. We are proud to be a women-owned, women-led company here in Utah!
Get to know each of our team members and read why they love working at Kaushay & Co.!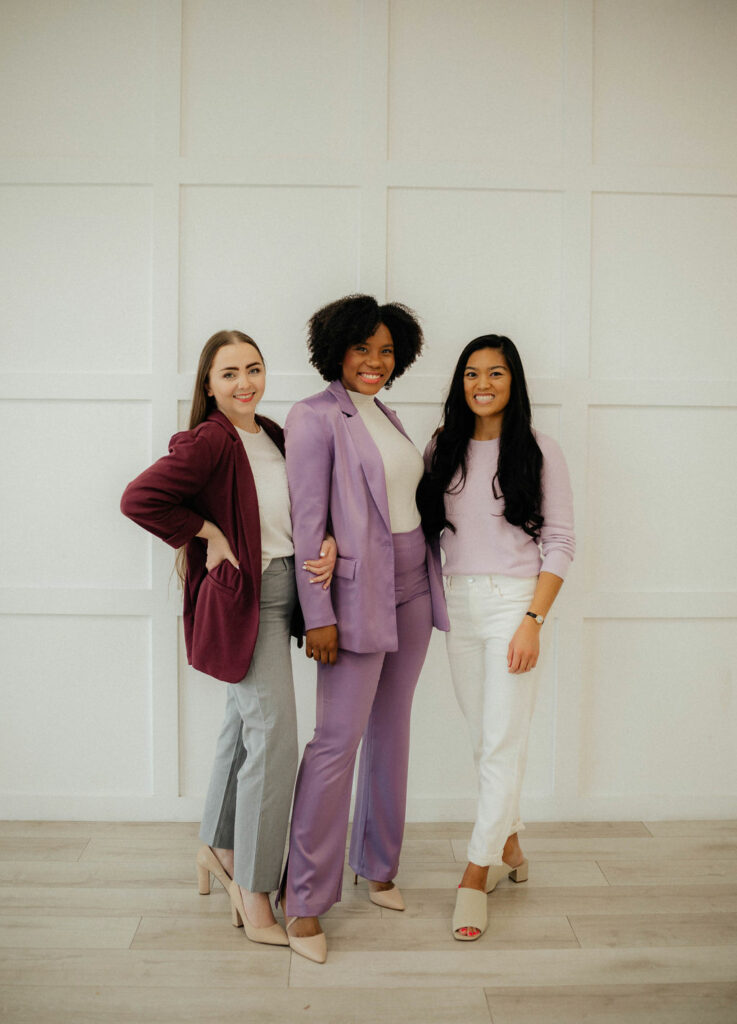 Q: What do you love about event planning?
A: I love that event planning is the perfect combination of my creative side and my love for logistics. I love a good spreadsheet just as much as I love a good color palette! -Kaushay
A: I love watching something come from nothing. I love talking with a couple and learning all about their relationship and things they love, and then watching as all of those things come to life to create an incredible and unique wedding day. I also love solving weird problems. Math was never my strong suit, but I love all of the crazy, one-of-a-kind problem solving that comes with wedding and event planning. -Alisa
A: I love that event planning allows me to utilize my organizational skills and collaborate with different people to create something beautiful and meaningful together. The fact that this job not only allows my Type-A personality to shine, but also combines my love of hostess duties and parties seems too good to be true! -Alyanna
Q: What is your favorite event to plan?
A: My favorite event to plan is a small, intimate wedding, or a gala. I think planning an event for some cool famous person would be so fun! -Abby
A: Out of the events I've done so far, my favorite was a surprise birthday party. -Kayla
A: My favorite type of event to plan would be a large wedding. I enjoy big parties and being social, so it is the perfect environment for me. -Madison
Q: What color would you love to see in a wedding design?
A: Pink, pink and pink! I think pink is so fun whether it be light pink or hot pink, it is just so fun! -Kaden
A: More greens or yellows! A dark romantic green to enhance the dreamy intimate feel or a light airy yellow to give a summery tone and "honey" feel. -Sandrashai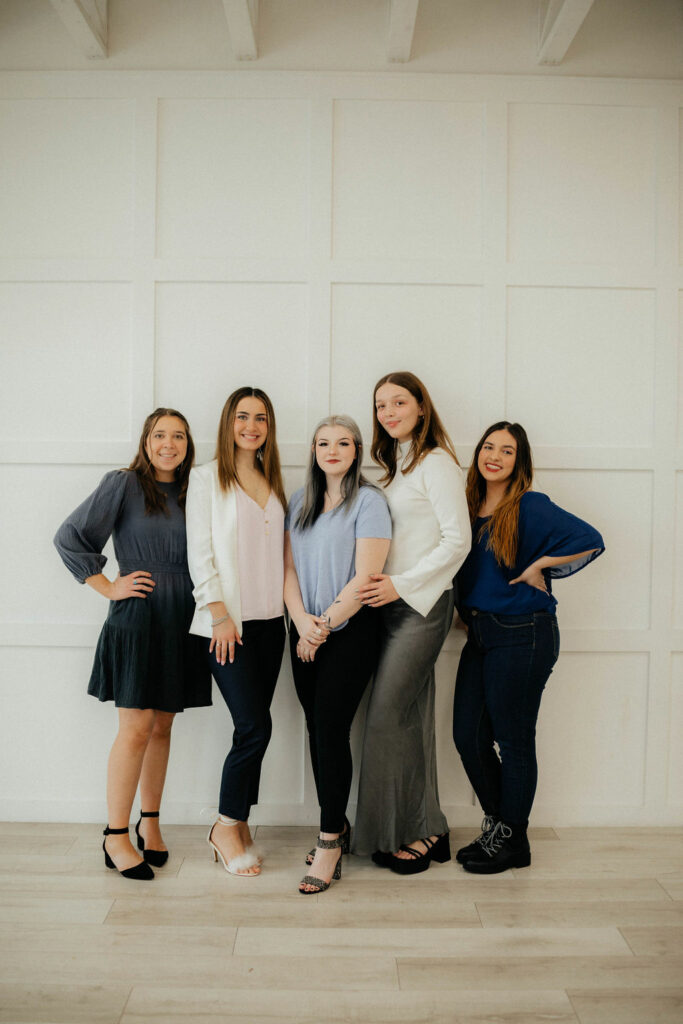 Now that we've introduced ourselves, we would love to work with and get to know you in the near future! Help us help you in creating the event or wedding day of your dreams!