4 Things Your Wedding Guests Won't Notice
AUTHOR — ALYANNA TEKULVE: At Kaushay & Co. we love all the little details that make a wedding beautiful and special, but we don't want you to agonize over every single decision. If you find yourself debating over whether or not to include certain wedding day customs, we compiled this list of things you might think are expected, but ultimately your guests won't notice if you decide to nix them on your big day.
Quick disclaimer: this is your wedding day! If you want to include every single item on this list on the big day, do it! Our goal with this list isn't to dissuade you from doing them but to remind you that you are not obligated to do anything on your wedding day that you don't want to do, even if tradition tells you otherwise. Let me repeat that:
Hopefully this list helps you save time, money, and stress when deciding what is and isn't worth investing in to make your wedding day enjoyable for everyone!
Ceremony Programs
While we love beautiful calligraphy and thoughtful stationery, providing individual programs for your guests isn't a vital addition in the grand scheme of things. Many programs are thrown away or left on the seats by your guests once the ceremony ends. So passing on them is an easy way to cut costs and reduce waste. If you want your guests to know the order of events, consider having a well-placed sign to give the details, or give that job to your MC or officiant.
Slideshows
A slideshow is a wedding detail that takes a lot of time to put together, but your guests won't even notice if it's missing. And if any technical difficulties come up while it plays in the background, it just adds an unnecessary stressor to the day. If you do want some visuals at the reception, framing a few pictures of your engagements or formals gives a similar effect while causing you less stress!
Bouquet Toss or Garter Toss
We see couples opt out of many time-honored wedding customs more and more these days. Some view the bouquet and garter tosses as unnecessary and outdated traditions that put unmarried guests on the spot. If they're not timed quite right, they can also interrupt the flow of the dance party and socializing. So skipping them generally won't cause any complaints from your guests who are there to have fun!
Wedding Favors
One of the simplest ways to reduce wedding day costs and resources is to forego wedding favors.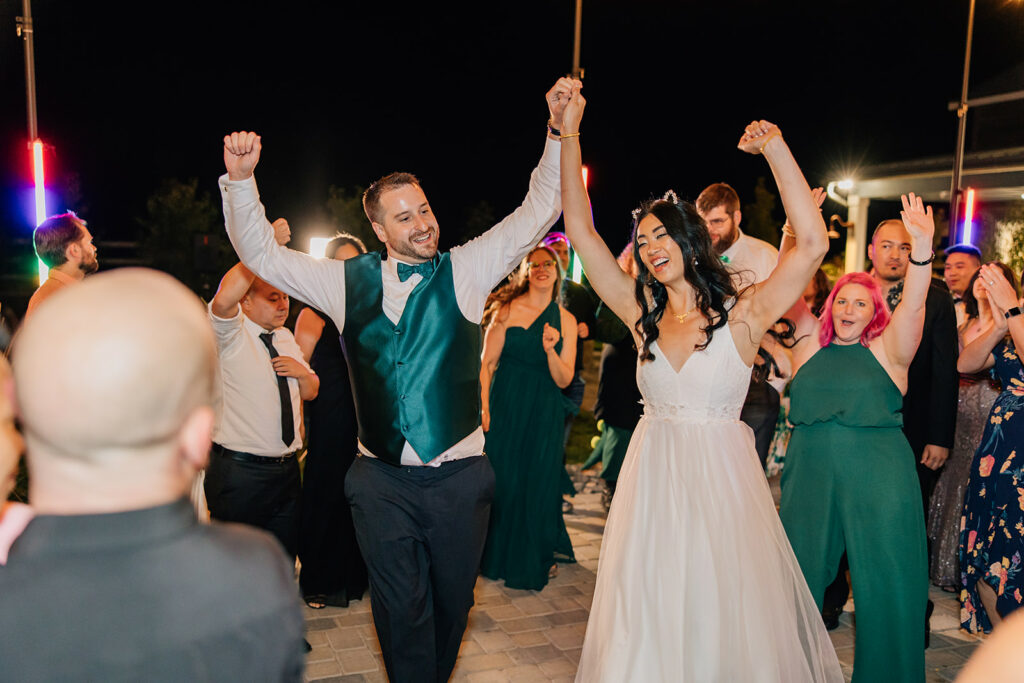 Unfortunately, guests often forget to grab one on their way out the door, and most end up in the trash anyway. Your guests may admire something unique and beautifully packaged, but it is rarely anything they necessarily want or need. They are attending to celebrate you and have a good time, not to score a swag bag at the end of the night. If you want your guests to leave with something tangible, consider a photo booth so they can keep some pictures to commemorate the day or an edible favor that they'll use immediately!
At the end of the day, you get to choose to include any wedding customs you'd like! We just want to remind you that you should only do what brings you joy on your special day. If you are only doing something for the sake of tradition, consider if that tradition is truly important to you and your partner. If you need help making these decisions or want some unique ideas to make your wedding day memorable for your guests in ways they will notice, reach out to us here!